Nature
Details

Parent Category: ROOT
Published: Friday, 10 September 2010 10:45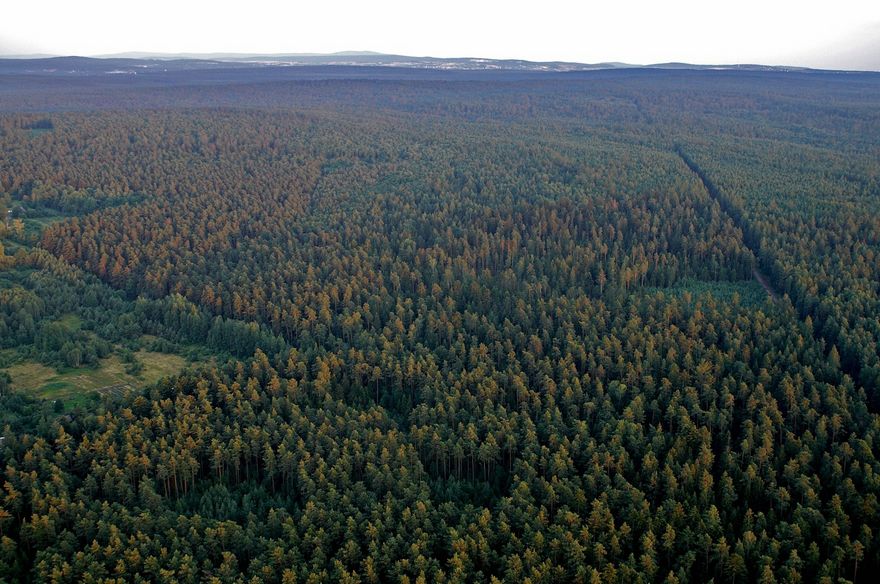 The natural wealth of Bliżyn Community are the forests, which constitute 70% of the Community's area within which we can admire many reserves and nature's monuments.
Nature's reserves "Świnia Góra" reserve is a natural reserve being fully protected. The area covers 50,78 hectares. The reserve comprises one of Polish most beautiful natural mixed stands of layer structure. Apart from natural wealth, on the west side of this reserve, surface marks of copper ore exploitation can be found which date back to the period between XV and XIX century.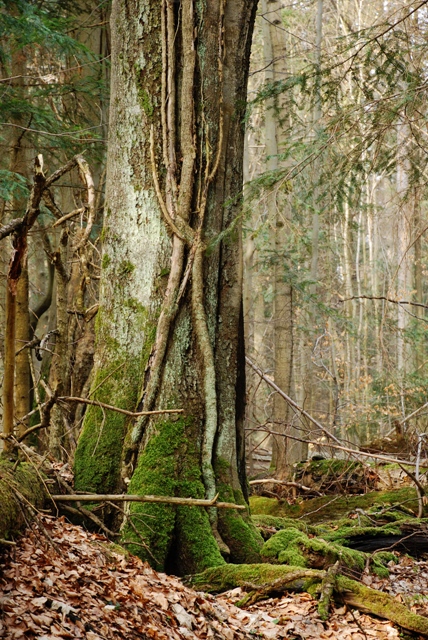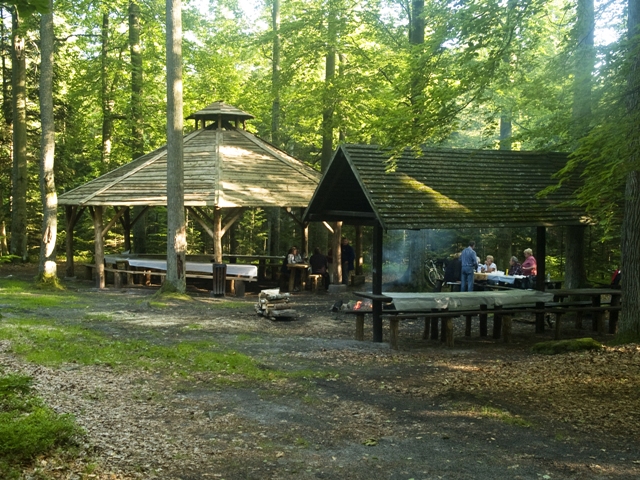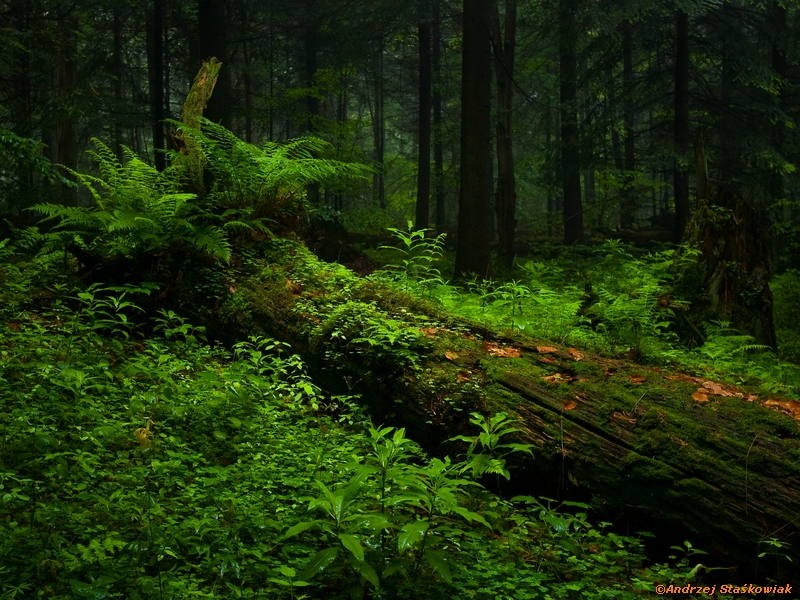 The territories of "Dalejów" reserve are sanctuaries for age-old Polish larches as well as for mixed stands. One of the enchanting nature monuments is rock formation complex called "Piekło Dalejowskie" formed from numerous blocks of rocks, measuring 1-4 m high in a strip of approximately 130 m long and 50 m wide. The rocks form picturesque groups separated by rock crevices 1-2 m wide.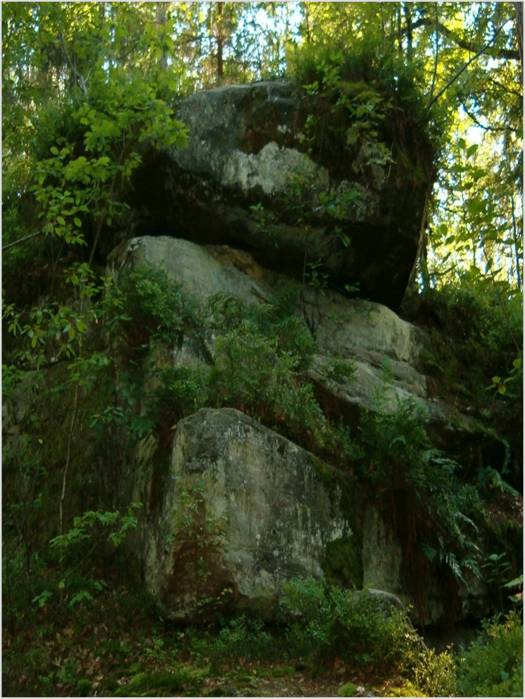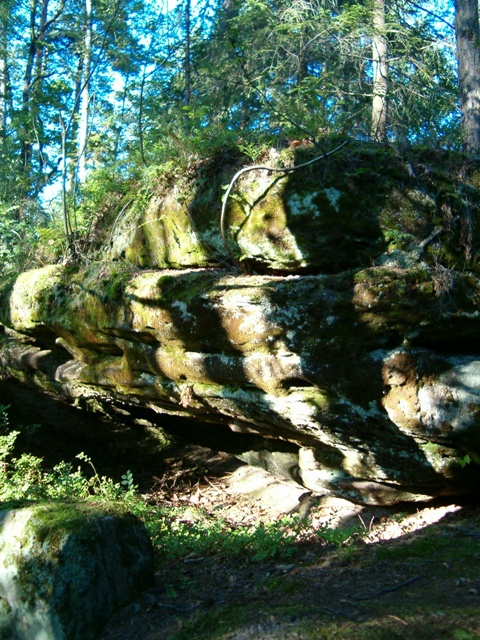 Of the most significant geological features, it is the natural rocky gateway that is protected. It is situated on the outcrop of the sandstones of the lower triast so called "Brama Piekielna". In the rock ledge of the white triast sandstone, the wind carved the lower rock. The faces as well as the upper sandstone block create a passage measuring 0,8 wide and 1,6 m high.
Ciechostowice reserve is a forest reserve situated on the natural area of Polish larch as well as yew, beech and spruce trees. Established in 1953 as a forest reserve, it covers 7,45 hectares..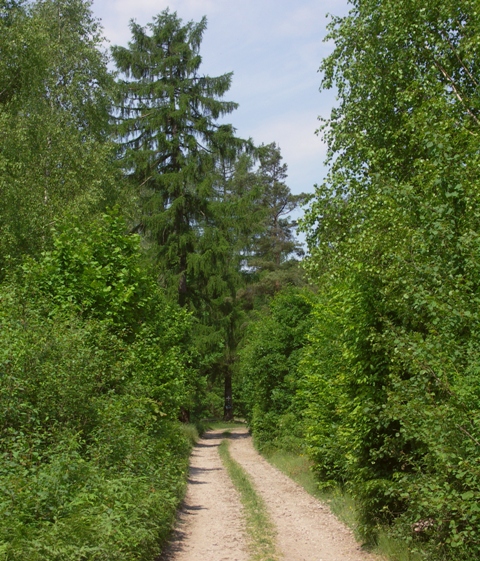 "Pięty" wilderness is an isolated place, surrounded by forests. It encompasses boggy area fed with rain water only, covered with grassy flora and herbal plants.
You can also find here a mosaic of flora groups. The central part of the sanctuary is occupied by fresh, damp and wet meadows, which turn into rushes, high sedges, olses and lachrymal brushwood on lowland bog. Also, woods' groups and mixed trees forests can be found here. You can spot here one of the richest Siberian iris stands, gladiolus imbricatus and globeflower.